IMTS 2016 You can find us at: South McCormick Place – Booth S8486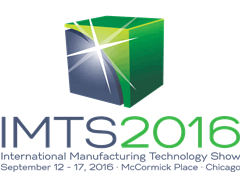 This year we will feature a deep hole boring machine Mod. FT 45-S/600 x
3500 CNC equipped with Siemens Sinumerik 840 DE-SL.
The main technical characteristics are as follows:
Capacities:
Center height: 600 mm (23.6")
Max. swing over bed 1200 mm(47.2")
Max. boring depth 3500 mm (137.7")
Boring capacities:
Solid boring (with rotating workpiece and counterrotating tool)20-220 mm (0.78"-8.66")
Trepanning 50-300 mm (1.96"-11.8")
Counterboring up to 400 mm (15.7")
The machine is also equipped with "bottle boring system" suitable to perform internal profile on the entire boring depth.